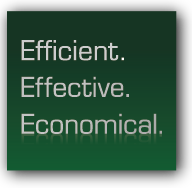 Custom Cores
Large-Diameter
Cores
Tape Cores
Kraft Tubes
White Tubes
Snap Loc/
EZ Loc
Color Tubes
Heavy-Duty
Tubes
Telescopic
Tubes
Request a quote
Buy 1.5" X 12" Kraft Tubes With Plastic Plugs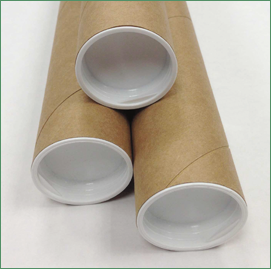 When you need durable and reliable plastic tubes to send important documents to customers, rely on Chicago Mailing Tube Co. We offer a variety of strong, quality tubes, including our 1.5" x 12" Kraft tubes with plastic plugs. These tubes can give your company the shipping materials you need to keep your customers' orders and sensitive documents safe and secure.
Why Choose Kraft Tubes?
Kraft tubes, like many paper tubes, are long and circular, their purpose being to hold items like posters, blueprints, artwork, or banners for transport and delivery. However, Kraft tubes are different in that they are:
Durable: Due to their materials, Kraft tubes can hold up against rough handling, weather, and regular wear and tear during the shipping process.
Lightweight: Kraft paper tubes are designed to be thinner than other types of paper tubes. That way, these tubes are easier to lift and likely won't cost as much to ship to customers.
Recyclable: All of our Kraft tubes are from 100% recyclable paper, which protects the environment from the moment we put the tubes together to when customers recycle the Kraft tube.
All of these elements combine to provide you with an exceptional product you can rely on.
Why Choose Chicago Mailing Tube Co.?
At Chicago Mailing Tube Co., we are dedicated to providing you with the best in paper tubes and shipping products. With our state-of-the-art technology, we can meet quick deadlines, complete your order to your exact requirements, and ship nationwide to whoever needs our products.
Additionally, we require no minimum order, which ensures that you can spend your budget on only what you need.
And as a company with over 100 years of experience, we know the challenges that are specific to our industry, as well as the demands you might face as a delivery company. You can rely on us to utilize our experience to provide you with successful solutions.
Call us today at (312) 243-6050 to learn more about this product or order the number of tubes you need for safe, strong, and sustainable delivery.