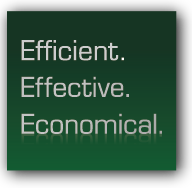 Custom Cores
Large-Diameter
Cores
Tape Cores
Kraft Tubes
White Tubes
Snap Loc/
EZ Loc
Color Tubes
Heavy-Duty
Tubes
Telescopic
Tubes
Request a quote
Products
Cores & Mailing Tubes
Whichever product is required; small mailing tubes, large mailing tubes, small cores, large cores, spacers or protectors, each order is customized to your specifications.
Products are available in diameters from 1/2" to 24" and lengths up to 350". Paper tubes are well-suited for hand or on-line insertion. The quality control process includes tolerance, crush and moisture testing.
Quality Control
Quality control is top priority at CMT. We provide the highest quality materials, and adhere to strict specifications. The entire production process is tightly controlled to ensure your order is of the highest quality.
Caliper Test: CMT systematically checks each order multiple times to make sure the thickness and length are within specified tolerances.