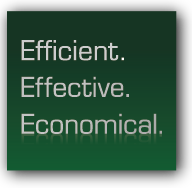 Custom Cores
Large-Diameter
Cores
Tape Cores
Kraft Tubes
White Tubes
Snap Loc/
EZ Loc
Color Tubes
Heavy-Duty
Tubes
Telescopic
Tubes
Request a quote
Learn About 1.500 x 20" Kraft Tubes With Plastic Plugs
One of the first impressions customers have about your products is the packaging they come in. If you want to make a quality first impression, then rely on durable and environmentally friendly shipping tubes for your deliveries. At Chicago Mailing Tube Co., we offer 1.500 x 20" kraft tubes with plastic plugs for all your shipping needs.
Kraft Tubes Are of the Highest Quality
While mailing tubes are common, kraft tubes are not. These high-end mailing tubes are of the highest-quality paper to ensure a thick, durable surface to protect the package completely. Even with the tossing, tumbling, and transporting the tubes endure, they arrive at your customers' destinations in near-perfect condition, which ensures that the package inside is in the same condition as when it left your facility.
Kraft Tubes Are Environmentally Friendly
At Chicago Mailing Tube Co., we ensure all the tubes we manufacture and ship are eco-friendly. All our kraft tubes are from 100% recycled paper, and customers can easily recycle their kraft tube after their package has reached them.
Kraft Tubes Are Perfect for a Variety of Materials
Kraft tubes are ideal for many foldable items such as blueprints, posters, artwork, and papers. You don't have to rely on a variety of packaging materials and instead can send a large shipment in as many tubes as you need.
Kraft Tubes Are Easy to Send
At Chicago Mailing Tube Co., we can provide as many 1.500 x 20" kraft tubes with plastic plugs as you need. Whether you need just a few or thousands, you can rely on us to meet your shipping demands quickly, professionally, and conveniently. We have the resources to ship our kraft tubes nationwide within strict, tight deadlines.
If you want quality, durable kraft tubes, contact us at (312) 243-6050 today. You can also request a quote online.