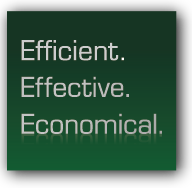 Custom Cores
Large-Diameter
Cores
Tape Cores
Kraft Tubes
White Tubes
Snap Loc/
EZ Loc
Color Tubes
Heavy-Duty
Tubes
Telescopic
Tubes
Request a quote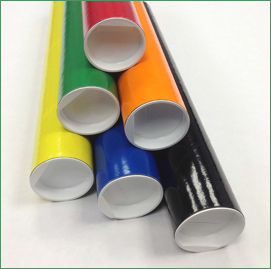 2" x 18" Colored Shipping Tubes
For your convenience, Chicago Mailing Tube Co. offers 2'' x 18'' colored shipping tubes perfect for mailing posters, banners, blueprints, and other bulky or fragile items. Rely on our products to protect your items while they travel to their destinations.
Choose Your Color Shipping Tube
Our 2'' x 18'' color mailing tubes have plastic ends to protect your items, and they're perfect for shipping with FedEx, UPS, or USPS. These tubes are available in:
White
Black
Red
Orange
Green
Blue
Yellow
Silver foil
Gold foil
If the color you need isn't available, ask a representative about our custom colors. We may be able to accommodate you.
Learn More About Our Products
Chicago Mailing Tube Co. offers high-quality products for affordable prices. Our goal is to satisfy our customers' every need with our products, and we're sure that you'll be happy with our 2'' x 18'' colored shipping tubes.
For more information about our products, reach out to us. Call us at (312) 243-6050 or email quote@mailing-tube.com to find answers to your questions or to place an order. If you'd like us to contact you, feel free to fill out our online contact form, and a representative will get back to you shortly. We look forward to helping you ship your item safely.