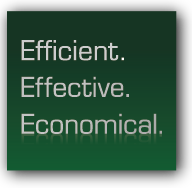 Custom Cores
Large-Diameter
Cores
Tape Cores
Kraft Tubes
White Tubes
Snap Loc/
EZ Loc
Color Tubes
Heavy-Duty
Tubes
Telescopic
Tubes
Request a quote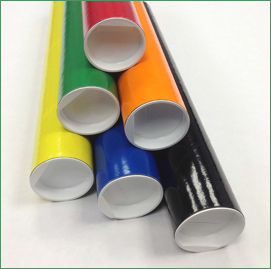 2" x 9" Colored Shipping Tubes
Whether you're shipping something to fill an industrial, business, or personal need, Chicago Mailing Tube Co. offers a large selection of mailing tubes, including 2" x 9" colored shipping tubes. Whatever your shipping needs, trust that we have the shipping materials to help you perfectly and safely mail your items.
Our 2" x 9" color mailing tubes come in standard colors such as red, orange, yellow, green, blue, white, and black. You can also choose tubes that have gold or silver foil on the exterior. If none of these colors suit your preferences, we are happy to create custom colored tubes to fit your exact needs and specifications.
Because we work with a paper supplier to create custom-colored paper for these tubes, you will have a minimum order to place-we'll let you know the number before you finalize your purchase. Additionally, each tube comes with plastic ends to keep your pictures, paintings, posters, and like items inside until you or someone else opens the tube.
All of our tubes are perfect for shipping with USPS, UPS, and FedEx, and we're confident that these sturdy tubes can withstand the entire mailing process.
When you place an order for our 2" x 9" colored shipping tubes, your selection will ship within 24 hours. We aim to provide you with friendly, committed services and quality materials. Call us at (312) 243-6050 to get in touch, or fill out our contact form to receive an estimate on your order.