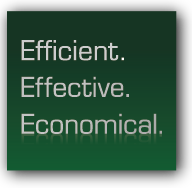 Custom Cores
Large-Diameter
Cores
Tape Cores
Kraft Tubes
White Tubes
Snap Loc/
EZ Loc
Color Tubes
Heavy-Duty
Tubes
Telescopic
Tubes
Request a quote
Buy 2.500 x 15 Kraft Tubes With Plastic Plugs
Whenever you need to ship a poster, documents, or prints of any kind, you know how important it is to choose the right packaging for protection. Chicago Mailing Tub Co. is here to help. We have a wide selection of Kraft tubes with plastic plugs for you to choose from, including our 2.500 x 15 Kraft tubes with plastic plugs. Protect your shipment with our durable tubes today.
Learn About Our Kraft Tubes
We pride ourselves on giving you the strongest, most reliable shipping tubes around. Our tubes are made with layered cardboard and capped with tight-fitting plastic caps that keep any sort of moisture out. Even if the tub bounces around the back of the shipping truck, the contents will stay safe.
We also have over 40 sizes of tubes for your convenience, so if our 2.500 x 15 Kraft tubes with plastic plugs aren't perfect for what you want to ship, check out the rest of our tubes.
Chicago Mailing Tube Co. has helped with shipping needs since 1902, and we're still family-owned and -operated. We know how to treat our customers right and provide top-notch products as well. Contact us today at (312) 243-6050 to learn more and place your order.