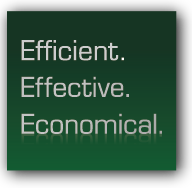 Custom Cores
Large-Diameter
Cores
Tape Cores
Kraft Tubes
White Tubes
Snap Loc/
EZ Loc
Color Tubes
Heavy-Duty
Tubes
Telescopic
Tubes
Request a quote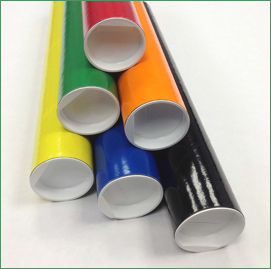 Quality 3" x 30" Color
Shipping Tubes
When a customer receives a package in a plain cardboard mailing tube, that customer typically throws the mailing tube away. Why not grab your customer's attention from the get-go with beautiful 3 x 30" color shipping tubes?
Chicago Mailing Tube Co. has all the shipping tubes you need to capture your customer's attention fast.
Quality 3 x 30" Color Mailing Tubes
Chicago Mailing Tube Co. is dedicated to providing you with quality shipping tubes. Here's why you choose the best when you order mailing tubes from us:
Colors: Color mailing tubes are available in bright colors that are sure to seize your customer's notice. Chicago Mailing Tube Co. has nine colors to choose from: black, gold foil, silver foil, yellow, green, blue, orange, white, and red.
Delivery: Chicago Mailing Tube Co. ships nationwide. Whether you're in Alaska or Georgia, we can easily ship our products securely and quickly to you.
Shipping: We know you're on a strict schedule and budget. We provide fast turnaround times and reduced shipping rates as much as possible. We ship directly or with trusted companies such as USPS, UPS, and FedEx.
Green: Our products are all completely made of recycled paper, and we shred any extra scraps. We then ship the scraps for recycling at paper mills.
When you want quality mailing tubes, choose Chicago Mailing Tube. Co.
Reliable and Customizable Mailing Tubes
Our mailing tubes are not just mailing tubes you can purchase at a local UPS store. We make you a product to your specifications, and we only use the best material with the latest equipment.
Ready to order? Fill out our contact form or call us at (312) 243-6050 for a no-obligation quote. We look forward to serving you and answering any questions you have about how our mailing tubes can help you.