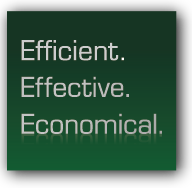 Custom Cores
Large-Diameter
Cores
Tape Cores
Kraft Tubes
White Tubes
Snap Loc/
EZ Loc
Color Tubes
Heavy-Duty
Tubes
Telescopic
Tubes
Request a quote
3" x 30" Self-Locking Kraft Tubes
Whether you need to ship posters to an online customer or odd-sized hardware to a colleague across the country, Chicago Mailing Tube Co. creates and supplies sturdy tubes that can get your items to their destinations safely. Our family-owned company began in 1902, so we have more than 100 years of experience making mailing tubes that are built to keep their contents secure.
Our 3" x 30" self-locking kraft tubes are made from 100% recycled paper and thoroughly quality-control tested. This standard size fits many common items, but our team can also work with you to adjust the size, even slightly, to create a custom tube that better suits your needs. Our friendly customer service team aims to please you during every interaction with us.
We don't have minimum order requirements on our 3" x 30" crimped-end kraft tubes—request as many as you need. If you're placing a large order, ask about our wholesale pricing. Your order ships in 24 hours or less so it can reach you quickly, no matter where you are in the US. Call us at (312) 243-6050 to place your order, or fill out our quote form now.
Chicago Mailing Tube Co. makes 3" x 30" self-locking kraft tubes that you can ship via carriers such as USPS, UPS, and FedEx. Keep a supply on hand so you always have one at the moment you need it. The crimped ends will close up tight to keep your item inside.
Reach out to us with any questions you have about this product.