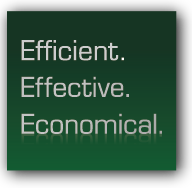 Custom Cores
Large-Diameter
Cores
Tape Cores
Kraft Tubes
White Tubes
Snap Loc/
EZ Loc
Color Tubes
Heavy-Duty
Tubes
Telescopic
Tubes
Request a quote
6" x 90" Custom Cardboard Tubes
Chicago Mailing Tube provides 6" x 90" custom core tubes for small or large businesses. Our high quality mailing tubes are perfect for shipping plastic, paper, posters, felt, film, and important documents. Our custom tooling experts inspect each tube to ensure they meet our quality standards for security and durability. CMT also offers wholesale options on any custom tube order. Read below for more benefits of working with Chicago Mailing Tube:
No Minimum Order
Ships in 24 Hours
Extremely Secure
Quality Control Tested
Wholesale Options
Fast Turnaround Time
Easy Customer Service
Because of our tight manufacturing process, our team inspects and ensures that your orders go through the production at a low cost. Our processing plant all takes place under one roof, which results in fast, cost-efficient turnaround time. We can manufacture various sizes, including 3" shipping tubes and 6" shipping tubes. Our technology is capable of making large wholesale mailing tube orders for your specific measurement needs.
Call our custom tooling experts today at (312) 243-6050 for a quote or fill out our contact form and our office will contact you shortly. No minimum order is required and 24hr shipping is available!
View all Custom Cardboard Tubes
.